For people who cannot make it to the church, Virtual Church will continue with it's online video service, including the reading of the days scriptures. prayers of the people and sermon.
Sunday Mornings 10:30am
You can attend this virtual service with our Vicar Lucy via our Facebook page here. Or by watching the video posted below.
Holy Cross Day! The Fifteenth Sunday after Pentecost, September 13th, 2020, Morning Prayer with Homily
Listen to Sermons from previous weeks here.
Zoom Bible Study: Tuesdays 1:00pm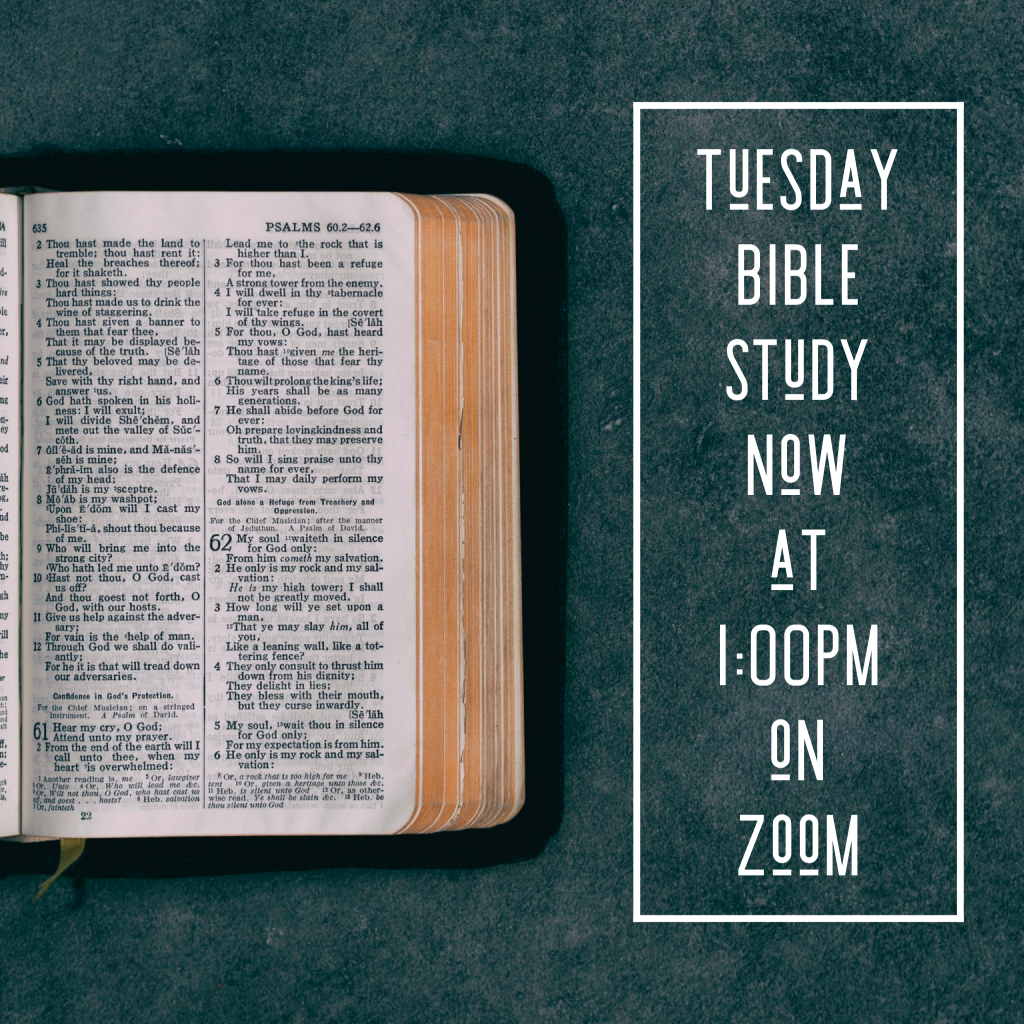 We will be hosting our Bible Study on Zoom!
On Tuesdays at noon we usually have a Bible study at the church, where we meet in the kitchen and look at the Gospel reading for the following Sunday.
You will need to CLICK HERE to join the Zoom meeting at 1:00pm on Tuesday and accept audio and video if you have both. You may be prompted to download the Zoom App or software for your computer/tablet/smartphone. You will need a password which was supplied to all who registered via email.
1,636 total views, 2 views today