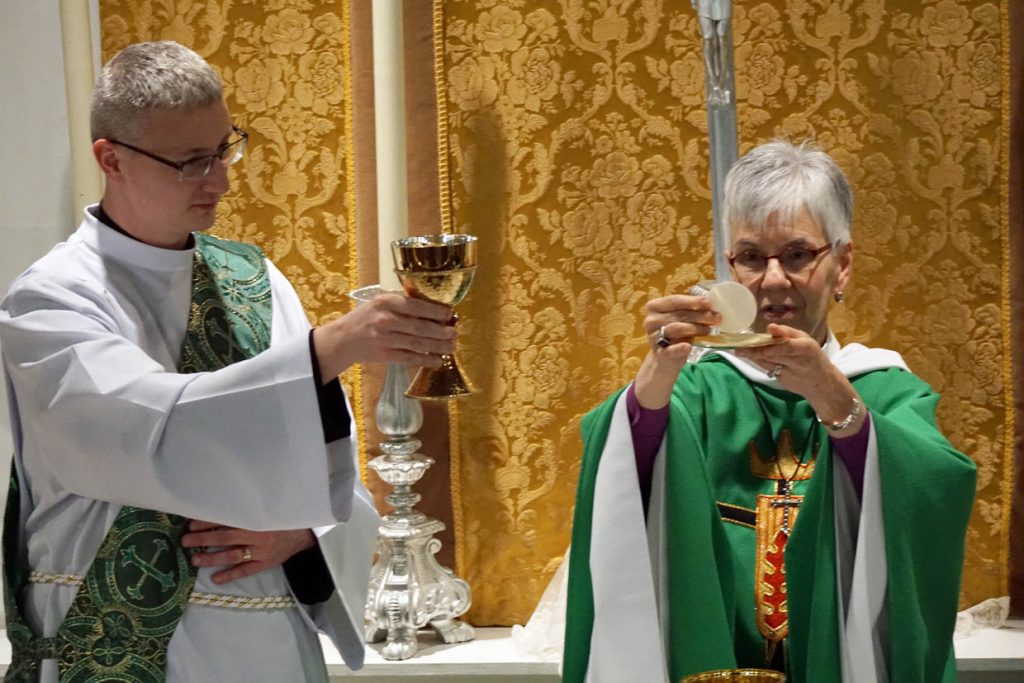 The Holy Eucharist, also called Holy Communion, is the sacrament commanded by Christ for the continual remembrance of his life, death, and resurrection, until his coming again. In the Holy Eucharist, under the appearances of bread and wine, the Lord Christ is contained, offered, and received.
聖体は聖餐式とも呼ばれ、キリストが再臨するまでの間、その生涯と死と復活を絶えず思い起こすために命じられた聖餐です。聖餐式では、主キリストを意味するパンとワインが、捧げられ、受け取られます。
Gluten free wafers are available on request.
Photo Credit Randy Murray
1,525 total views, 1 views today