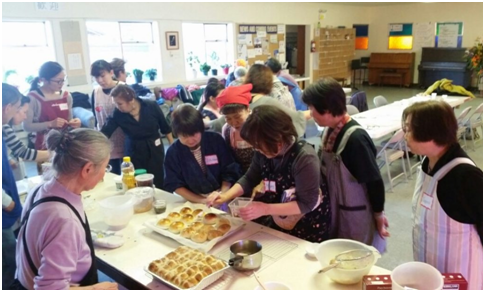 After every Sunday we have a potluck lunch. There's different foods awaiting for you after service and it is a wonderful time to socialize, make plans with each other, share thoughts, and enjoy some home cooking.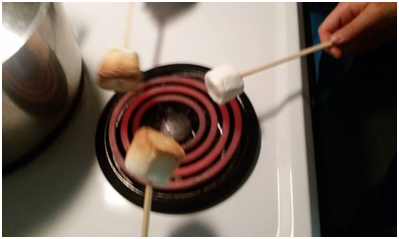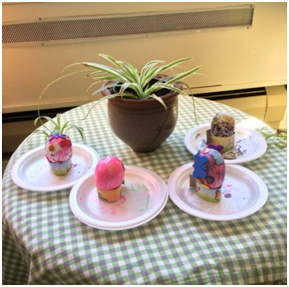 On the second Sunday of the month is the curry rice fundraiser sponsored by the Ladies. And on the 4th Sunday is "hotdog" Sunday fundraiser sponsored by the Men's Club.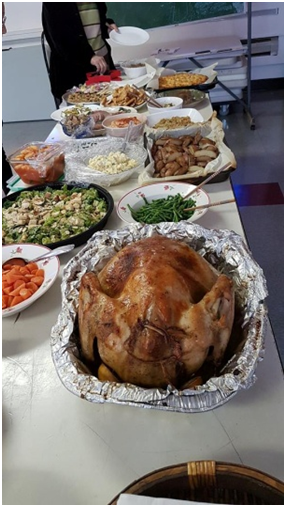 Japanese Class is on Tuesdays followed by a lunch and then Bible Study class. Attended regularly by the Wardens, you can anticipate an excellent interpretation and understanding of the bible readings followed by a lively discussion. All are welcome to attend these classes.
The 14th day of September is Holy Cross Day. A special Clergy guest speaker is usually invited to give the sermon followed by a grand potluck dinner, and musical performances. In mid December, a Christmas dinner with live performances is followed by a special turkey lunch on Christmas Day.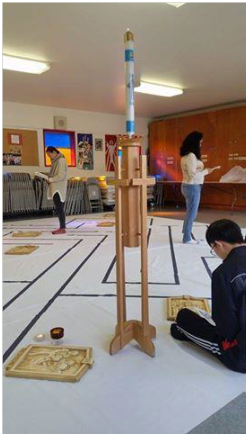 During Lent, there is a weekly celebration of Holy Eucharist (with abbreviated Stations of the Cross), on Wednesday mornings. In Holy week, services also include Maundy Thursday and Good Friday. Following the Good Friday service parishioners gather to color and decorate eggs to be given out during and after Easter day Eucharist. After lunch the young children are let loose to hunt for chocolate eggs and other goodies.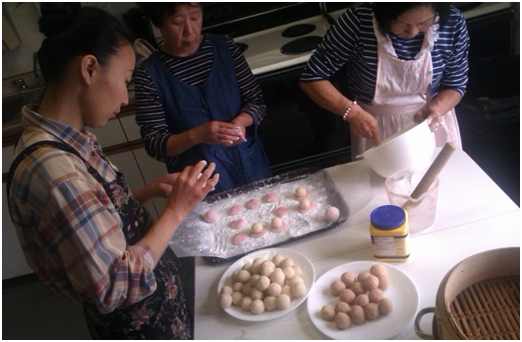 To engage young adults and youth outside of Sunday service, events are held throughout the year requesting volunteers. Mochi making is very popular as it gives youth an opportunity to work in the kitchen using their hands and provides a time to socialize with senior congregational members. There's also church clean-up day and special outings arranged for children and young people to attend.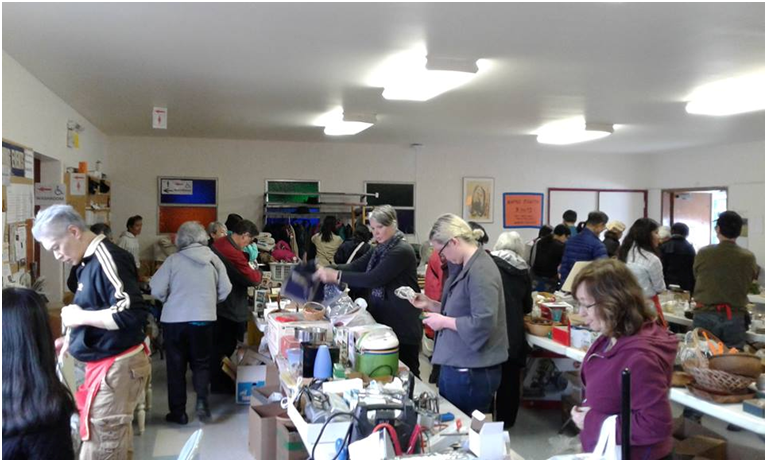 Our major Fundraiser for the year is the Spring Bazaar and Garage Sale. Members bring gently used clothes, kitchenware, furniture, children's toys, electronics, books, and other items to sell and raised funds. We also sell baked goods prepared by Holy Cross members and provide a sit down lunch for guests. We welcome friends and family to come to the Bazaar. This year we have decided to split the event and have a Spring Garage Sale and in the Fall season have a more traditional bazaar selling baked goods, crafts and serving a sit down lunch. For lunch, guests can choose from sushi, chicken chow mein, and curry rice. Outside a bbq is open where we grill teriyaki burgers for Bazaar guests and volunteers helping at the Bazaar.